For many high school students, dealing with COVID-19 was their first taste of having to practice resilience and flexibility in "the real world." And while it's been difficult at times, many high school students have shown just how poised and prepared they are to think on their feet and change directions when needed.
At The Ellis School, an all-girls private school in Pittsburgh, high school students have shown their resiliency and can-do attitude in many ways since schools were shuttered and classes were moved to online learning. Senior students in the Gender and Power seminar had to reimagine their end-of-year project on street harassment in light of remote learning. While the class, all senior students, didn't plan for these unforeseen circumstances, the crash-course they received in the importance of utilizing flexibility, resourcefulness, and adaptability in their work is one that will serve them well long into the future.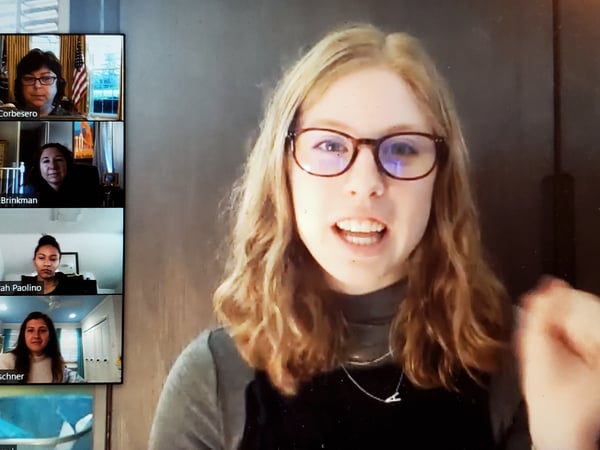 Prior to the pandemic, the class' plan was to hold a chalking event downtown with fellow Pittsburgh youths to culminate their research on street harassment. But with stay-at-home orders in place, the cohort transitioned from an in-person to a virtual event instead. Highly attuned to the digital landscape, the class chose to utilize TikTok, one of the world's fastest-growing social media networks which allows users to share and create videos, to reach their audience and shed light on the issue. Using the platform's short video format, students created public service announcements (PSAs) from a personal, local, and global perspective aimed at educating other teens on the far-reaching effects of street harassment.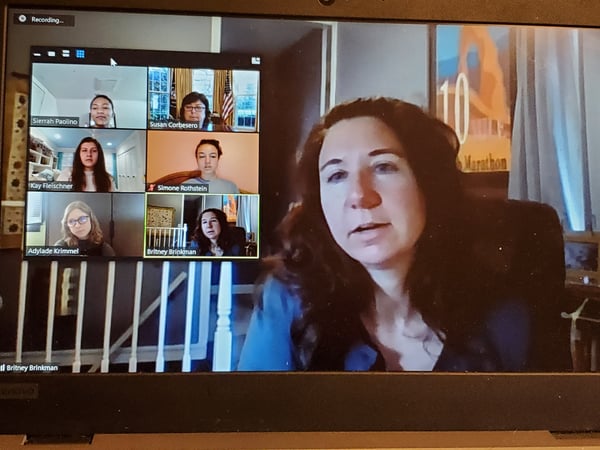 From Dr. Britney Brinkman's perspective, a professor and psychologist who has worked with students and Dr. Susan Corbesero, History Department Chair, on this course for the past four years, she was confident that the curveball thrown to the class wouldn't be a strikeout, but a game-changer.
"We really put the power in students' hands to take it in the direction they wanted," said Dr. Brinkman. "From my experience with Ellis over the years, I knew the students would be up for the challenge and blow me away. Youth activism can happen in many different ways. It's not just protesting, it can be discussing your feelings, finding allies, and starting a dialogue too."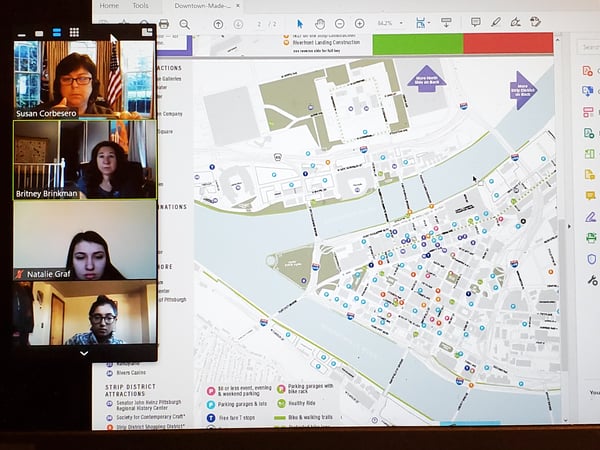 In addition to creating PSAs on TikTok, these Ellis high school students participated in a virtual tour of Pittsburgh on Zoom with Dr. Corbesero and Dr. Brinkman. The class utilized the opportunity to collectively see how the city takes into account the needs of women and families in urban design. As they explored downtown together, the class discussed if alleyways and sidewalks were well lit and wide enough, shared their thoughts on intersections and spaces that were ripe for catcalling, and considered what aspects of the city could be redesigned to be more inclusive and safe for women.
While a shift to remote learning could have been perceived as a challenge, these students chose to flex their creative and strategic thinking muscles to pivot quickly, leverage an opportunity, and find a new way to communicate.
Do you want your daughter to have the opportunity to participate in projects like this?